Dr. Josh Caldwell
Doctor of Chiropractic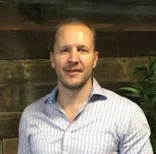 My mission is to provide a natural, drug and surgery free solution for patients suffering in pain or looking to improve spinal function and mobility. I provide personalized treatment plans covering all aspects of pain reduction and spinal correction. I want to develop long lasting relationships with all the patients I work with and I do this by providing the best care and results possible while customizing your health care needs.

If you are suffering from back or neck pain, headaches or sports injuries and need a consultation, I'll make sure you receive the best care possible. That is how I treat every patient that walks through my doors.
---
Professional Background
Dr. Caldwell graduated from San Diego State University earning a Bachelor's Degree in Kinesiology with an emphasis in Physical Therapy. After spending 10 years as a Personal Trainer and Strength Coach, then working in multiple Physical Therapy clinics, he was accepted to the Los Angeles College of Chiropractic.
Dr. Caldwell graduated from Southern California University earning a Doctorate in Chiropractic and opened UTC Chiropractic in 2010. His practice focuses primarily on Pain Management, Spinal Correction and Sports Injuries.
---
Professional Affiliations
California Chiropractic Association
American Chiropractic Association
International Chiropractic Association
American Chiropractic Board of Sports Physicians
Academy of Chiropractic Orthopedists
American Chiropractic Neurology Board
---
Personal Background